Helping fight hunger in communities that are close to our heart.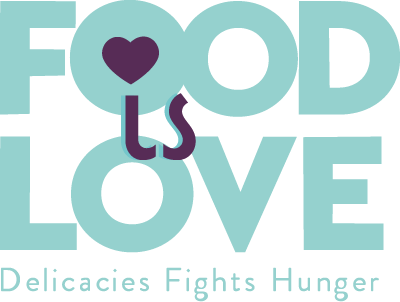 We believe food is love — and one way Delicacies shows that love is by fighting hunger in communities near and dear to our hearts.
You should know that every Delicacies purchase fights hunger and we are driven to get healthy, nutritious & delicious food to people in need.
Read up on our non-profit partners who we support financially and through volunteering.
"Do your little bit of good where you are; it's those little bits of good put together that overwhelm the world."
Located in St. Paul Minnesota, USA
Loaves & Fishes serves nutritious, delicious food to people in need via their 43 locations throughout Minnesota. Pre-pandemic (when Loaves & Fishes was serving nightly evening meals on-site) our family regularly volunteered at St. Paul meal locations, and we still help with distributing rescued food to our neighbors. We think its essential that every Minnesotan has access to healthy, delicious food, served with kindness and respect.
Our role:
In November 2019, Delicacies' co-founder John was elected the Vice Chair of the Board of Directors for Loaves & Fishes and works closely with Cathy Maes, its Executive Director. During 2020 alone, in the midst of the pandemic, Loaves and Fishes rescued over 7 million pounds of food, and sourced, cooked and distributed over 4.4 million free meals to anyone in need. They are on-track to provide over 4 million meals in 2021.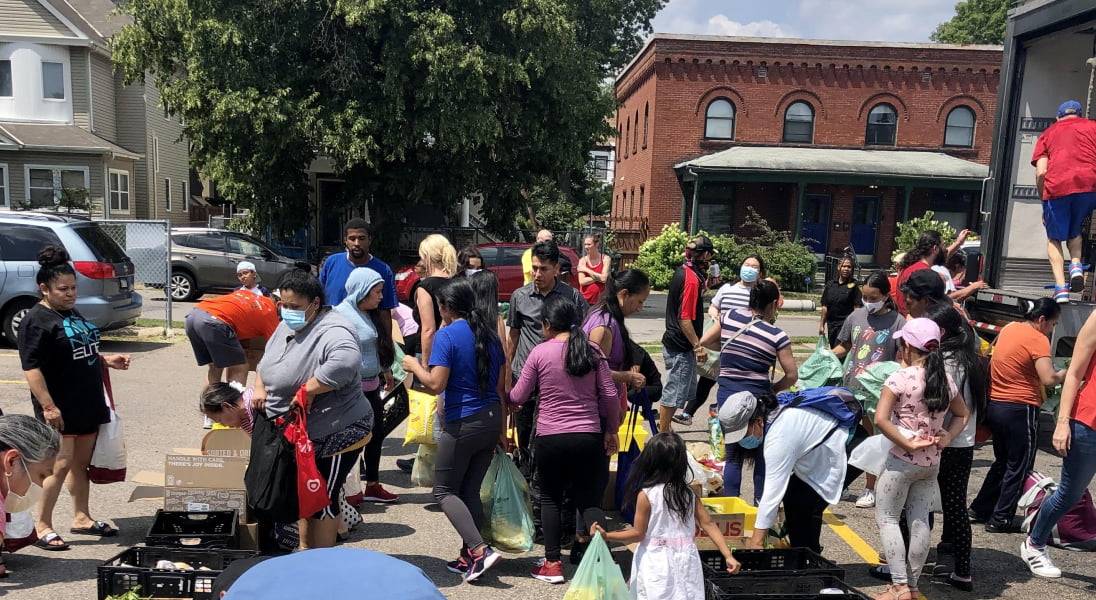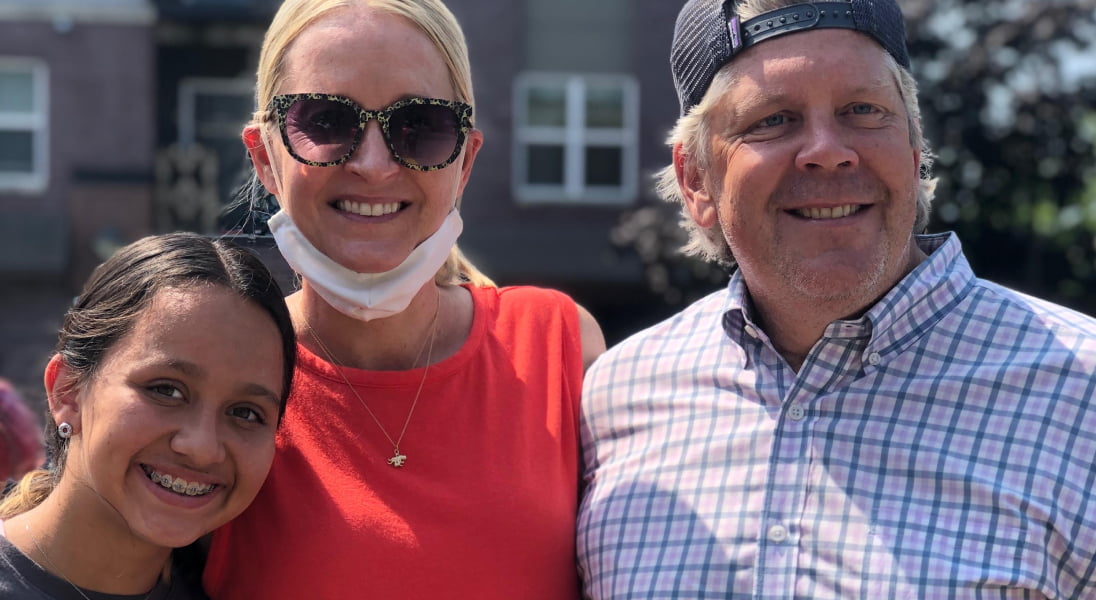 John, Nicolle and Carolina from Delicacies Jewelry help distribute rescued food in Minneapolis neighborhoods in July 2021.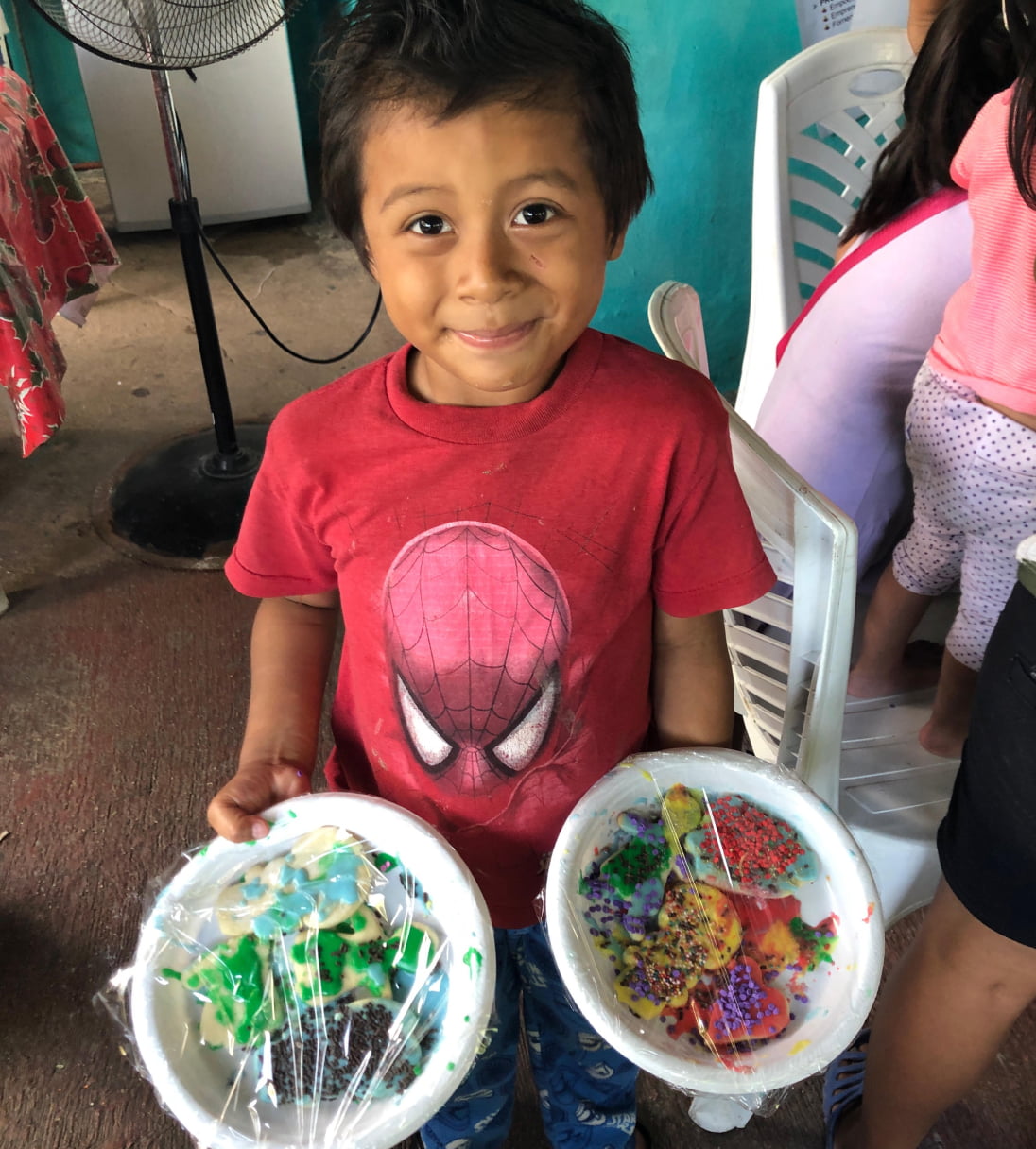 Pre-pandemic, we volunteered with the kids from El Renacer once a month, planning fun, food-themed activities. Decorating Christmas cookies was a huge hit!
Located in Mérida, México
El Renacer Del Mayab is a non-profit organization in Mérida, Mexico, that has served daily meals to local school children after school for almost 20 years. El Renacer targets the most vulnerable families in and around Merida, and also provides educational programming that builds values, distributes school supplies, and creates strong communal bonds. Pre-pandemic we enjoyed creating activities for the kids centered around Delicacies' motto that 'food is love.'
Our role:
During the pandemic, El Renacer was forced to discontinue its daily, after-school meals for the kids, and instead has focused on feeding the extended families of the children it serves. El Renacer delivers weekly provisions to the families so that they can keep their children fed. We currently help with donating funds and food distribution, but really look forward to getting back to volunteering with the kids as soon as we can!
Located in New York City, USA
Welcome to Chinatown is a grassroots initiative to support Chinatown businesses and preserve one of New York City's most vibrant neighborhoods. WTC embraces the legacy of those who built Chinatown to what it is today: a symbolic neighborhood rich with history, built on the backbone of immigrants and carried on by multiple generations of families, entrepreneurs, and organizations.
Our role:
Delicacies will donate one meal ($10) for every dumpling necklace purchased to Welcome to Chinatown's Sik Faan/Let's Eat Fund. This fund purchases meals directly from restaurants in NYC's Chinatown and then delivers them to food insecure residents, helping fight hunger while supporting struggling local restaurants. Whenever we visit NYC, a trip to Chinatown is a must. For us, the sights, smells and tastes in Chinatown are some of the finest the city has to offer!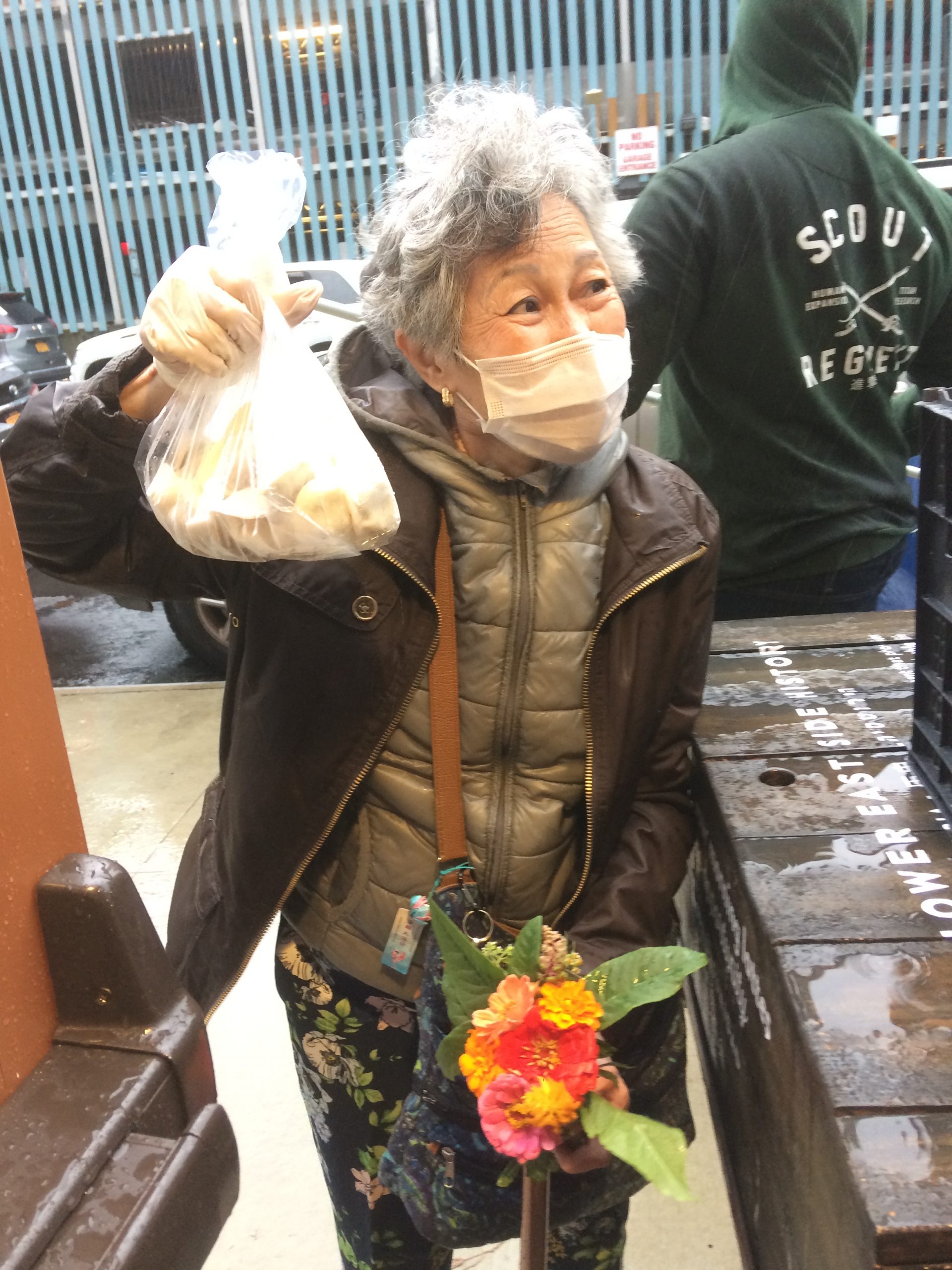 Photo by Lynnette Blanche. WTC's Sik Faan (Let's Eat) Fund ensures food insecure residents of Chinatown get nutritious, delicious meals delivered to them.