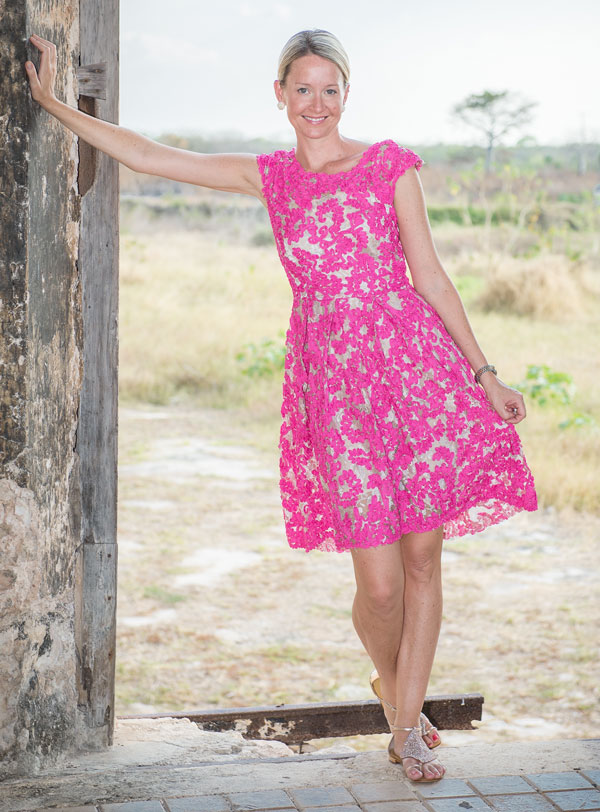 Nicolle Nelson: Delicacies Jewelry Founder. Food jewelry for food lovers!
The idea for Delicacies came to me in a dream. A fever dream, to be exact, the result of a bout with Dengue, a rather common malady in tropical climates, including Yucatán, Mexico, where I have been living on and off for the last 12 years. On that particular morning in November 2013, I was visited by a vision. I saw so clearly the tiny, elegant head of garlic, shining brightly on leather, fastened around my wrist. (Nothing like this has never happened to me before. I don't walk around dazed by epiphanies.)
I grew up in St. Paul, Minnesota, loving spring and summer and its delicious bounty: pick-'em-and-eat-'em raspberries and strawberries, panfried, freshly-caught walleye, perfectly-ripe tomatoes, and sweet corn, knee-high by the Fourth of July. Minnesota winters, however, were a different story—which is why my husband, daughter and I started spending the snowy months in Merida, Mexico, and now live there almost full-time.
Before Delicacies, I worked in media relations for 18 years. I am a mom to a beautiful 14-year-old daughter who is growing up in Mexico but loves her Minnesota summers as much as I do. My supportive husband (and partner in Delicacies) John, has worked with Andrew Zimmern, food lover, adventurer and host of Travel Channel's Bizarre Foods, since 2001. We have always been passionate about food — but through our experiences, and Andrew's influence — we've started thinking about food in a new way.
Food is a way of knowing ourselves and relating to others. It's a lens through which we see the world; a principle to organize the chaos, the noise, the suffering, the joys and rituals and everyday adventures. We can connect with different cultures through food, and afterwards realize that we aren't so different after all. For all of us everywhere, the conversations we have over a communal meal bring meaning and order and joy to our lives.
Delicacies is a dream that I am so excited to realize. I love the idea of ingredients as pretty, wearable tokens that bring us home, in an instant, wherever we need to be. Delicacies is about finding your center, with food as your guide. It's about honoring and respecting simple ingredients, and recognizing a bit of ourselves in them. We are food lovers, story tellers, knowledge gatherers on a long journey. I hope you'll come along.