Delicacies Jewelry
Delicious Jewelry that Helps Fight Hunger
Delicacies Jewelry
Delicious Jewelry that Helps Fight Hunger
Delicacies Jewelry
Delicious Jewelry that Helps Fight Hunger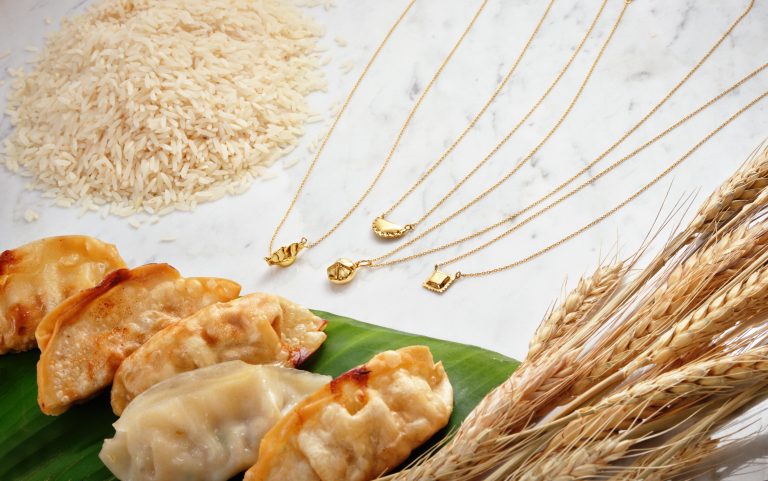 Dumplings are one of humanity's best culinary inventions. Our deliciously chic dumplings come from all over the world, and help fight hunger in Chinatown!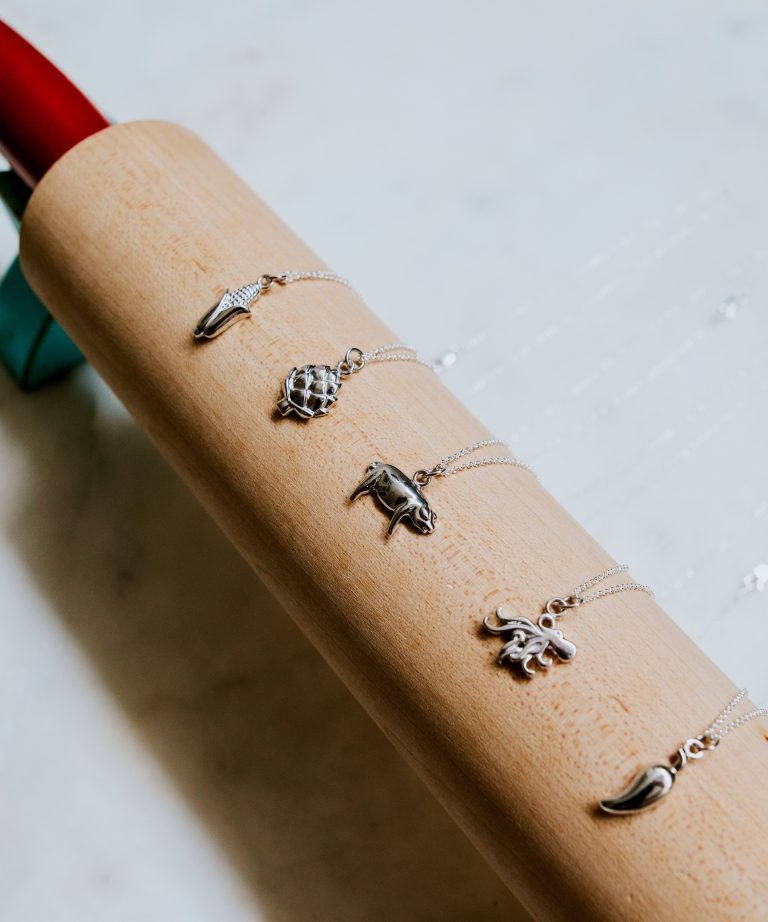 Individual pendants and necklaces that embody understated class. Choose your ingredient.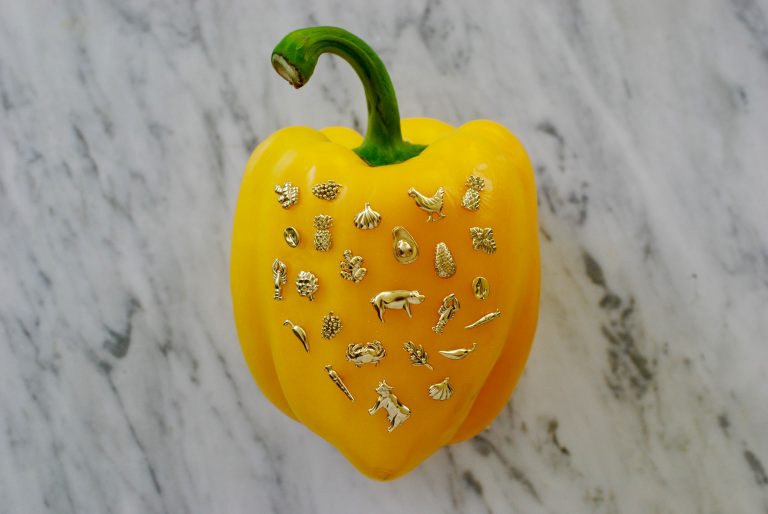 You asked and we listened! Your favorite Delicacies ingredients are now available in tiny, adorable earrings.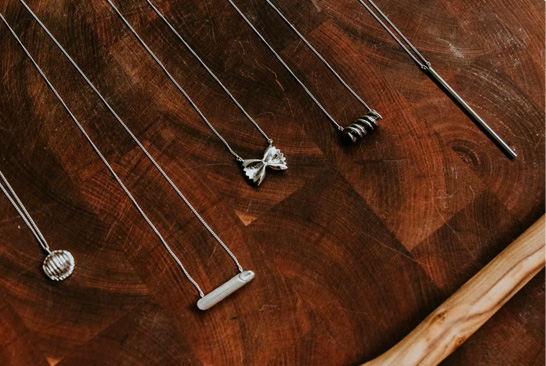 Pasta lovers rejoice! Inspired by Barilla, now you can show your love for pasta with one of our delicious necklaces.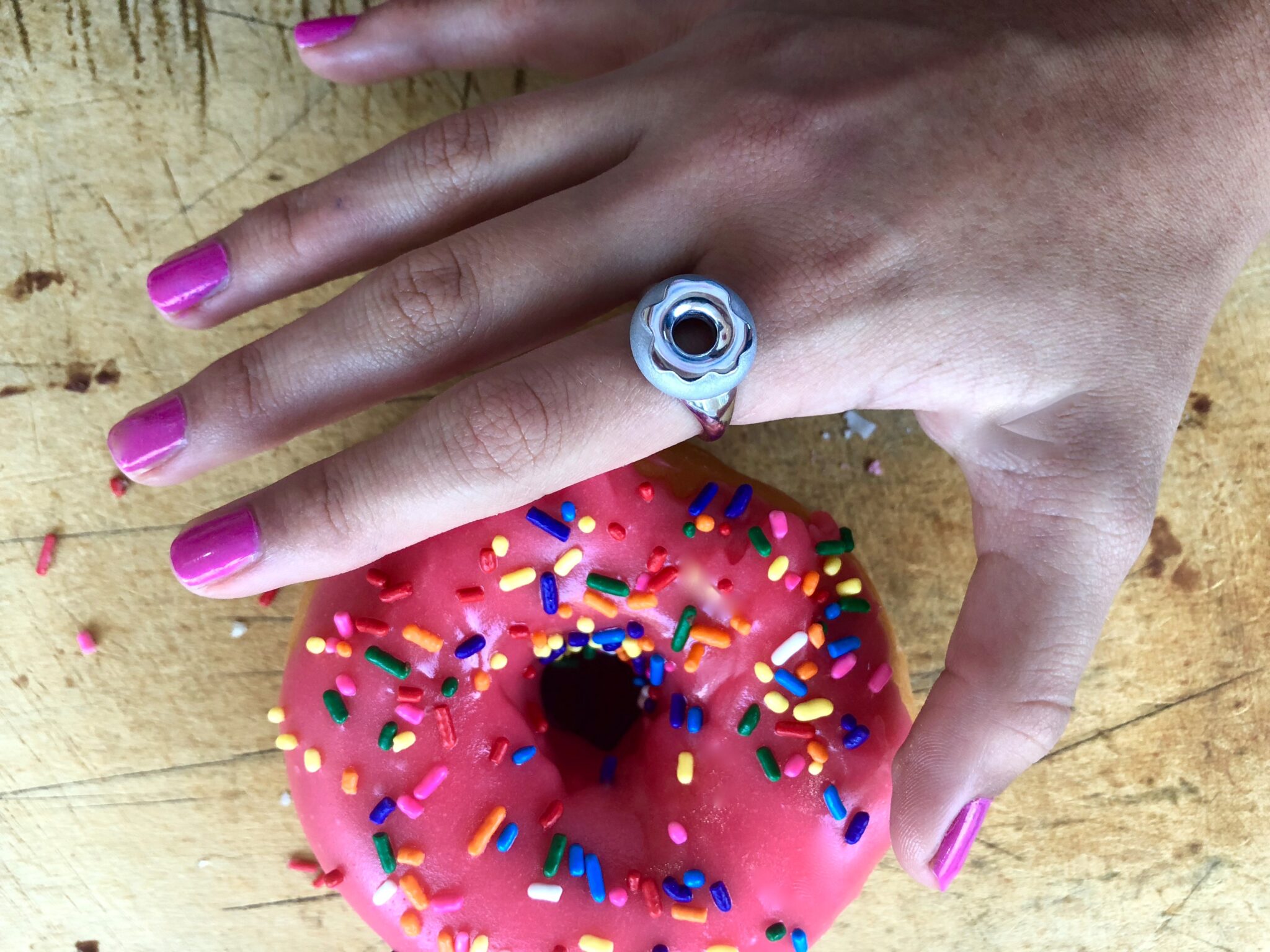 Style yourself with accessories that are lighthearted and sweet. Are you sprinkles or are you glaze?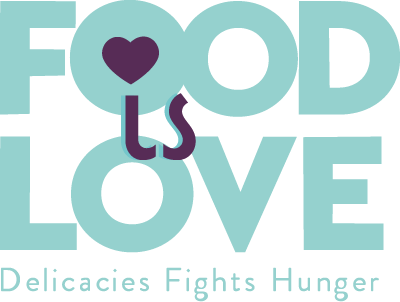 Delicacies is committed to fighting hunger, and we donate 10% of profits to help provide meals to the underserved. This year, we chose local organizations so that we can donate both money AND time.
To us, food is love. Helping serve meals made with love and providing high-quality food to those in need is how change happens and lives improve — one ingredient at a time.
Filled with Love: Delicacies will donate one meal ($10) for every dumpling necklace purchased to Welcome to Chinatown's Sik Faan "Let's Eat" Fund, which buys meals directly from restaurants in Chinatown and delivers them to food insecure residents.
INGREDIENT MYTHOLOGY
Discover your ingredient
What ingredient defines you?
Find out which whole food ingredient tells your story and matches your spirit.
PASTA MYTHOLOGY
Discover your inner noodle
What is your 'inner' noodle?
Each noodle has its own personality. What does your favorite pasta say about you?
I am a corn farmer and the gift was for my wife who I couldn't live without. She is my right-hand on the farm, and her 14K ear of corn represents the crop she helps harvest and our life together.
I am so impressed with how thoughtful Delicacies is and how purposeful their mission is. I chose the stunning egg as a symbol of rebirth and renewal – and clearly I'm like a mama hen with my brood!